The coating process is usefully used to manufacture various products. Among them, slot die coating is widely used, and in some cases, coating is performed by laying the angle of slot die. Use this to solve the following problem. The fluid is a Newtonian fluid with a viscosity of μ and a density of ρ. The pressure within the die is ΔP. Gravity is indicated by g.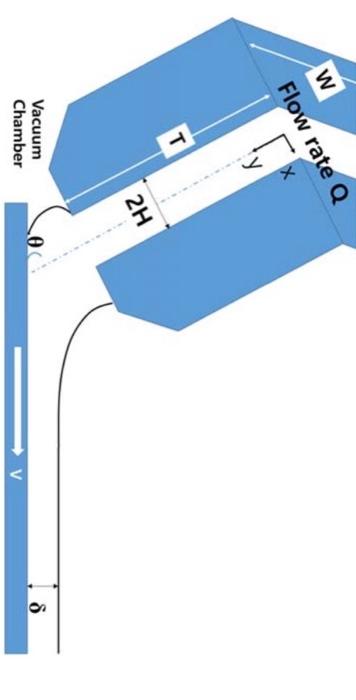 1. Calculate the thickness of fluid in the downstream.
2. Calculate the velocity distribution of fluid within die in the above process.